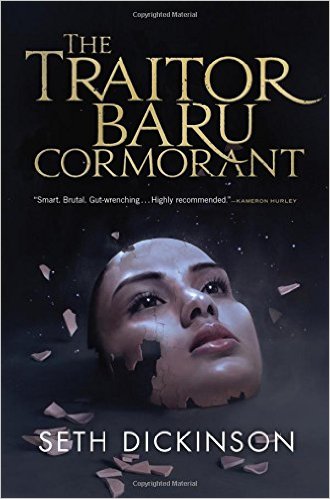 Read if:
You enjoy exploring social issues in the concept of a fantasy/scifi novel
The concept  of a lesbian main character is important to you
You like novels that combine elements of fantasy and scifi
The idea of Til We Have Faces by C. S. Lewis meeting The Mirror Empire by Kameron Hurley, having a one night stand, and making a moody love child appeals to you
Don't read if:
Social justice issues aren't important to you. You heathen.
You think stories are for entertainment, not enlightenment
You plan to ever be happy again.
Cover-Judging: 7/10
Here is another one of those covers where the artist is trying to be all meta and deep but fails to tell you anything about whether you want to buy the story or not. It's elegant and artistic enough, the execution is good, but for a story like this I would prefer to see actual art. Just my personal opinion, of course. I would never recommend having the author's name slightly obscured like the beginning of Seth's name is, but the title typography is exquisite and almost makes up for the art choice.
My verdict:
I hate this fucking book.
under bite sized reviews