I shared with you guys about how I am moving forward on my Spanish-language journey, now I'd like to take a few minutes to tell you about a cool new app called Mondly.
To find the Mondly app, you go to the Play store and search for "Learn Spanish" – or whatever language you are interested in. Mondly is kind of a big deal, they have a ton of languages available. I'm only interested in Spanish right now, so that was an easy selection for me.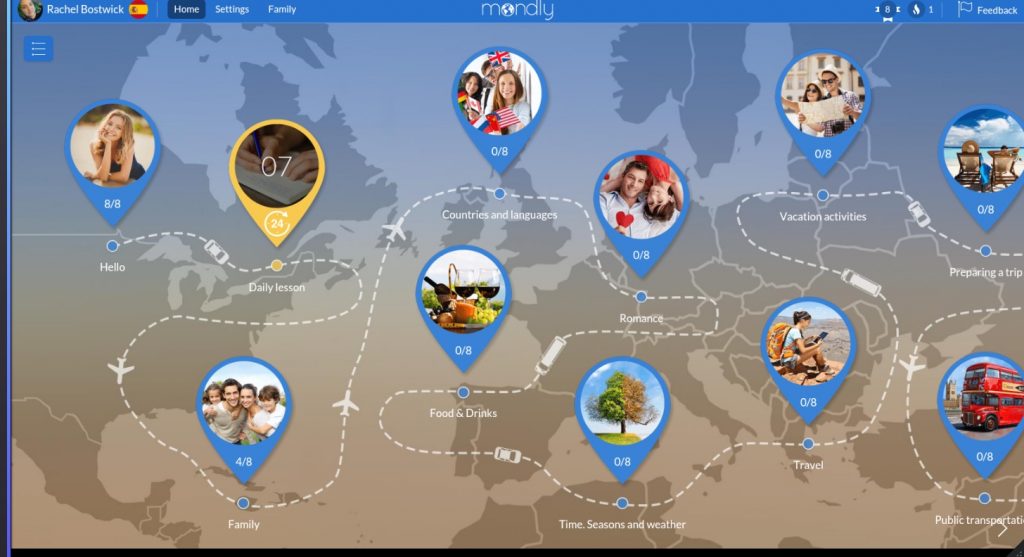 Once you install the app and set up your account, you have access to a beautiful map that guides you along your journey. Each step on the map is a new lesson, starting with basic conversation skills and slowly moving up to grammar. I personally ADORE their path structure. You start out topically instead of grammatically. There's a whole lesson for romance. I am all about this. Who wants to start by learning to conjugate verbs? Basically nobody. You start with family (practice at home) then countries (let's start traveling right away shall we?) and right into romance. I LOVE THAT.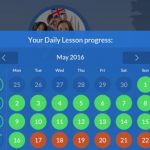 My absolute favorite thing about Mondly is the daily activities. They have a brand new lesson every single day. Without the premium version, you can still access these, but you can only access today's. If you miss one, you lose out. One reason why it's definitely worth it to spring for the premium. The daily lessons tend to be things like a new verb, a new kind of verb, words about a special occassion or a holiday, or a topical theme that all fits together at the end of the week. Naively, when I started this journey I thought you could get to a certain place and you'd be DONE. Haha! No! Language doesn't work like that, it turns out. There is ALWAYS something new to learn. So the dailies provide that supplemental, unending learning that is so, so good. That provides extra value so the app is always paying it's own way.
Check out Mondly Languages ASAP! Thank you, #Mondly, for providing me with a fre copy of premium to try out!
under shameless product reviews