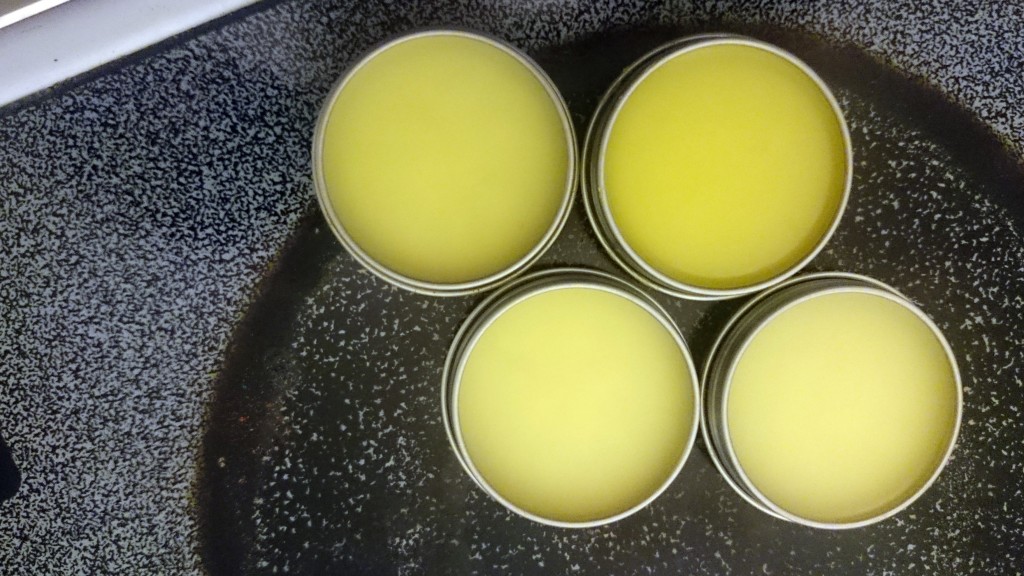 Mother's Day is coming and the kids were a little sad that they didn't have anything to give mom. So when I suggested we make these personalized solid perfumes, the kids were thrilled.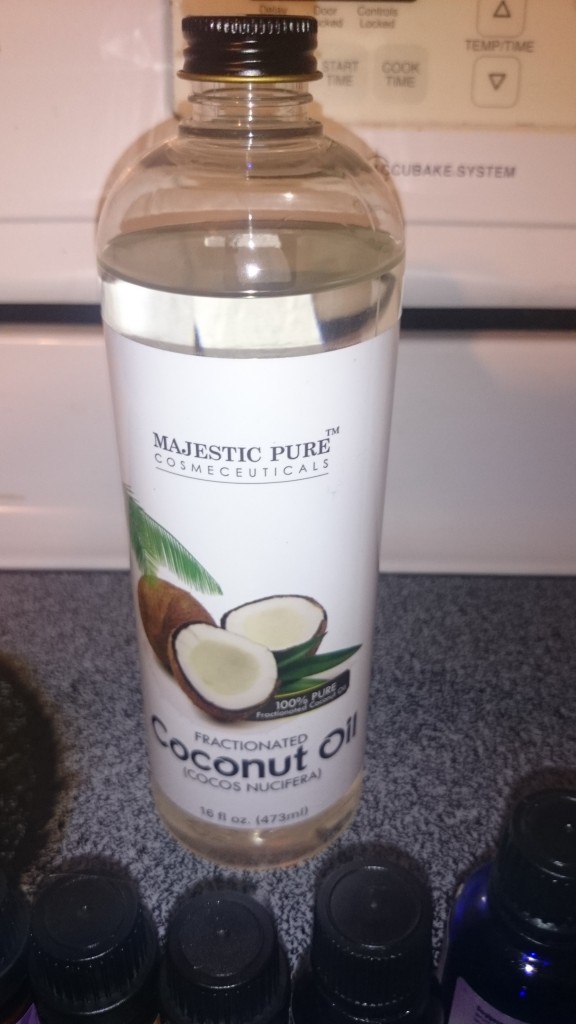 We started with a base of coconut oil, then added an equal amount of beeswax to firm it up. I don't have a kitchen scale – I just measured 3/4 cup of coconut oil, then Olivia grated 3/4 cup of beeswax. That makes a nice medium firmness.
We heated the oil up in a double boiler – I actually just use a metal bowl over boiling water for this, but if you have a proper double boiler, even better. But you don't want to heat the oil or the wax directly over the heat. You do not want to scald them.
Once the wax is fully melted into the oil, remove from the heat. While it was heating, I helped each child choose the oils they wanted for their perfume. We used a light amount and dribbled it right into the metal tins we purchased previously. Then we gently poured the wax/oil solution over the essential oil blends, and slowly stirred the mixture together.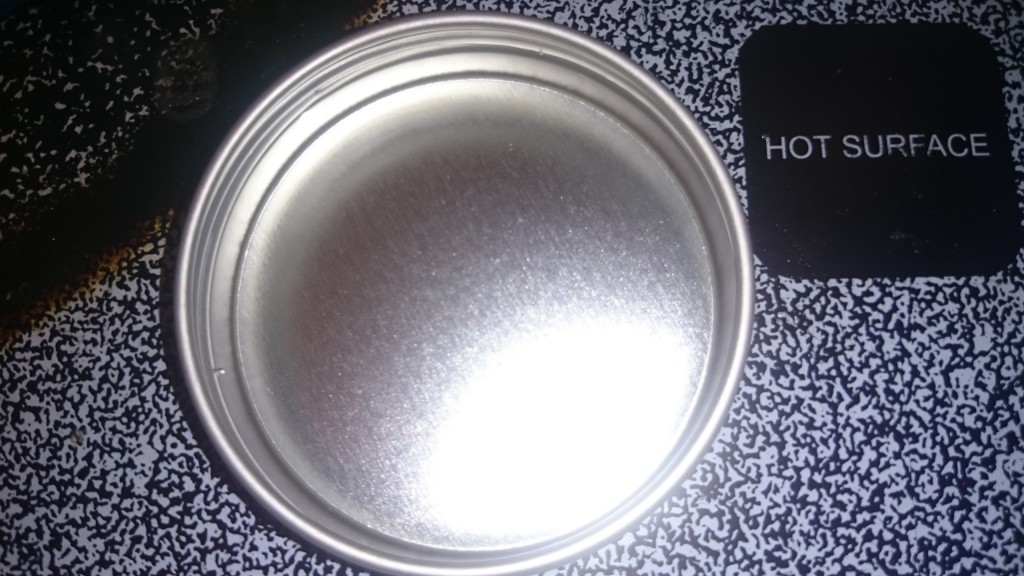 We set them up high to cool overnight – UNCOVERED but away from dust.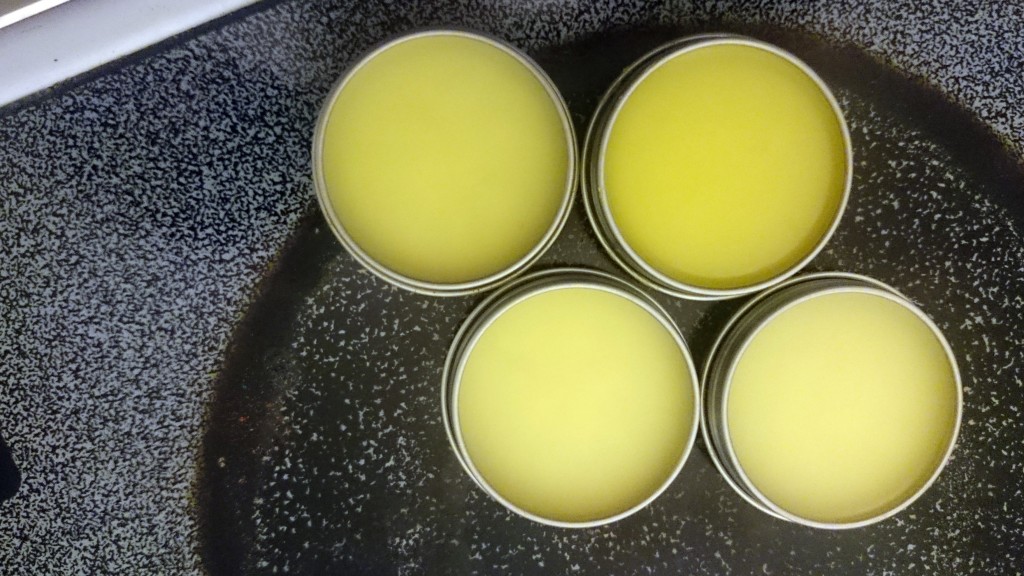 Tomorrow we will decorate the tins and then the kids can give them to me, ahem, to mom, on Sunday. Surprise, Mom! Look what we made you!
Featuring Fractionated Coconut Oil by Majestic Pure Cosmeceuticals
We received this product in exchange for our honest review. Thank you, #MPfractionatedcoconutoil!
Coconut oil can be purchased here on Amazon.com.
under shameless product reviews