I was so excited when #Aposon offered to send me this gorgeous watch for free. Why? Because I knew I had found my Vortex Manipulator.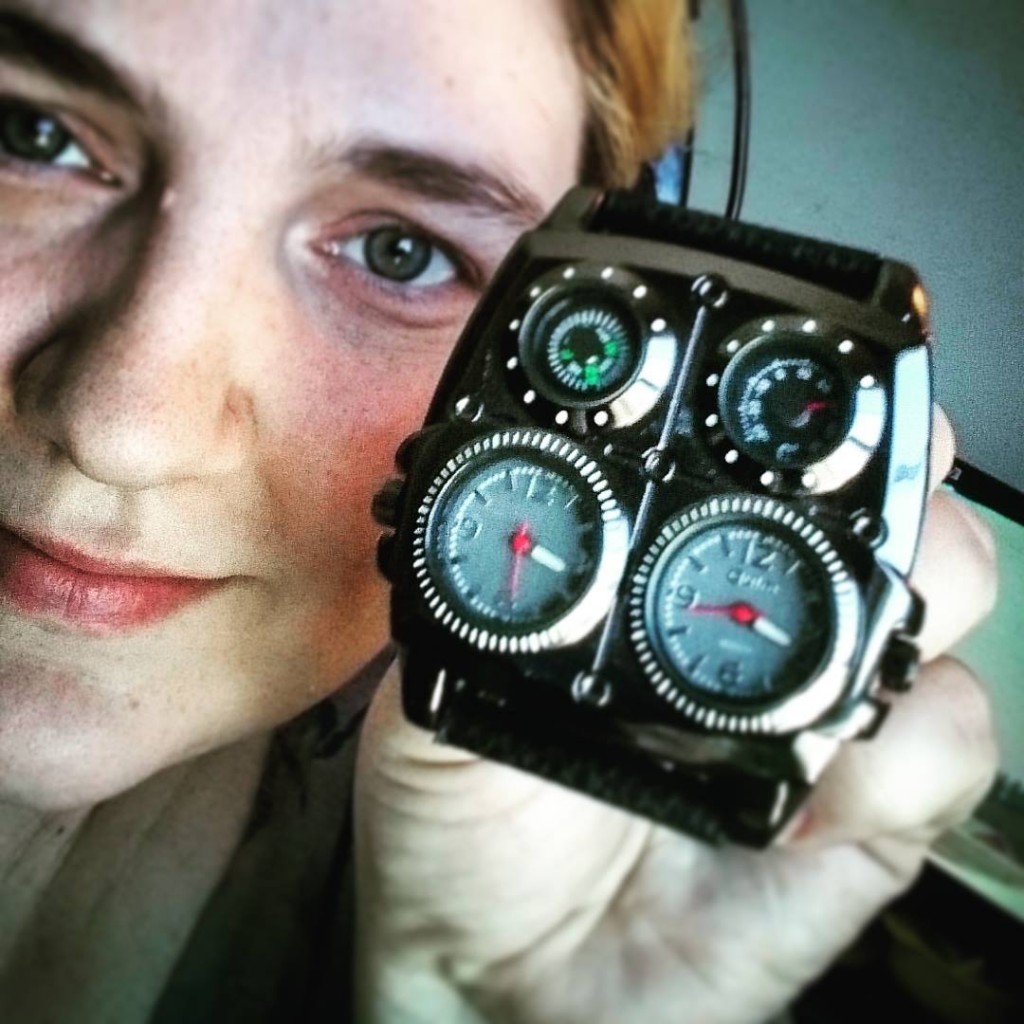 I decided I want to be River Song for Halloween. River Song is the Doctor's wife, from Doctor Who. She is gutsy and passionate. She's part Time Lord, because reasons. She's a completely badass character in so many ways and I love her.
The watch is neat. It's an inexpensive watch. It has two watch faces so you cna set it to two time zones. It has a compass and a thermometer in celsius. The watch faces seem to work fine and the thermometer, too, but but compass didn't work. It really just wanted it for the cool look, so I don't mind. Even at full Amazon price I think it's a bargain. I wouldn't pay the listed retail, but I doubt they'll ever try to sell it at that price. Now, this obviously isn't a full-featured vortex manipulator so look for another post soon as I mod it.
under shameless product reviews