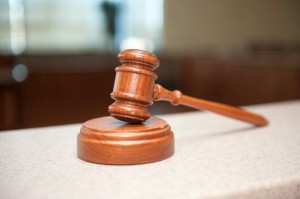 The council was not created because of the desire for power. The Council of the judges was created to protect people from being oppressed by one another. To stand up against the inevitable survival of the strongest. After 10 years of living in the wild, we wanted to return to what made humanity great. To what had made America a good place to live. Peace. Freedom. Equal opportunities. So we divided up what remained of the population into 7 jurisdictions. Queens, Brooklyn, and Staten Island stood as they had in the past. Those residing in La Guardia and the preserves demanded a jurisdiction of their own. More heavily populated Manhattan was divided into Harlem and Lower Manhattan. Finally, although only the lower half of the Bronx was inhabited, enough people lived there to allow it to stand on its own as a jurisdiction. Naturally, the 7th judge chose to stay in his home in the Bronx. His best friend, Dell Howard chose the JD next to his and became the 6th judge, ruling over Harlem.
The Council of the seven judges meets weekly to discuss the precedents established in their boroughs. No written penal code applies to the boroughs. Instead, the judges rely on their previous cases as established precedent. Several of the judges also rely on trusted advisors. These advisers may be experts in specific fields, family members or lovers, friends, or simply wise citizens. These citizens are considered non-ruling members of the council and may sit in meetings.
While the position of a council judge affords a great deal of honor, respect, and authority, the judges have no salaries. For this reason, their standard of living varies greatly, depending upon their individual resourcefulness.
under The World of the 7th Judge... in the words of its citizens.