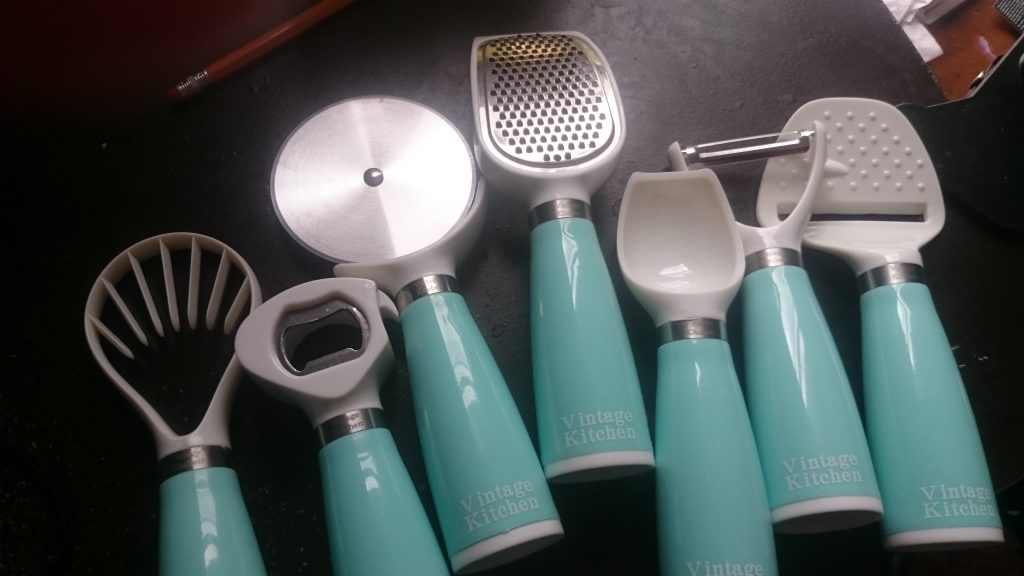 This is a very pretty set of kitchen tools. As it happens, they are pretty darn practical, too. The plastic handles are hollow but you'd never know it using them. They feel very sturdy. There is a nice range of tools – a bottle opener, vegetable parer, pizza cutter, hand grater, ice cream scoop, cheese slicer, and avocado scooper. I have tried all the tools except the pizza slicer and had excellent success. Also the packaging is so darn cute. This would make a killer wedding gift.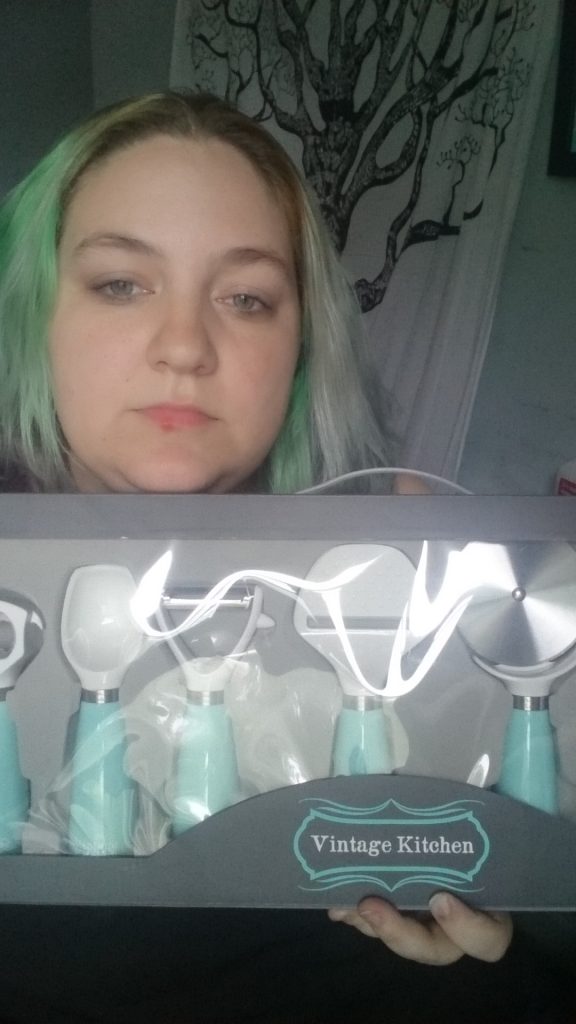 I received this #VintageKitchenGadgetSet item at a discount in exchange for my honest review.
Can be purchased on Amazon.
under shameless product reviews